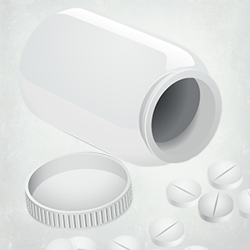 In this section you will see a brief guide to the most commonly prescribed drugs for treatment of respiratory conditions.
Please note: Not every respiratory drug is included in this section. Prescription guidance may change.
Learning outcomes
Knowledge of the groups of medication
What they are used for and how they work to relieve symptoms or control the disease process
Side effects of medication
Knowledge about over the counter medication
Also see the separate sections on Inhalers, Nebulisers and Oxygen Therapy.