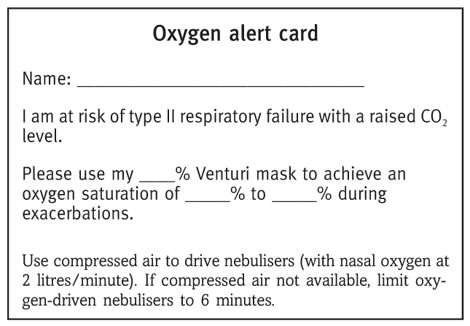 Anyone using oxygen should be given an alert card.
It is important that patients who have had an episode of hypercapnia/ respiratory failure should have one.
The card should inform ambulance crews or first aiders so they give the correct amount of oxygen and not routinely give high flow oxygen.