Chronic Bronchitis: Clinical Features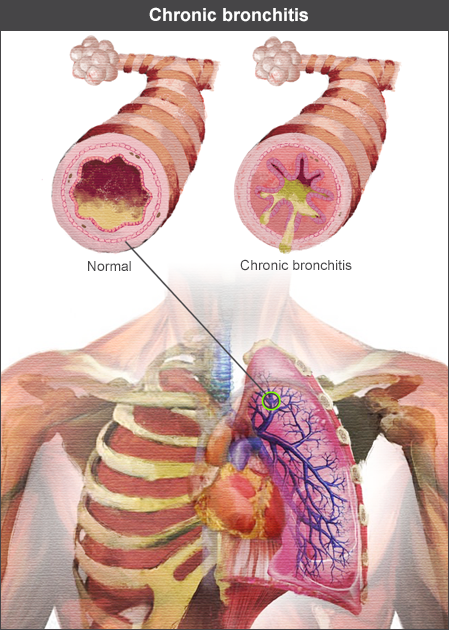 Thick sputum.
Irritable cough.
Dyspnoea (breathlessness).
Audible crepitation's (crackling sound heard through a stethoscope).
Forced Expiratory Volume in one second (FEV1) is reduced (FEV1 shows the amount of air a person can forcefully exhale in one second of their forced vital capacity (FVC).
Barrel shaped chest.