Malcolm's family and carer involvement
At one of the appointments, Malcolm's wife, Louise admits to the nurse that she sometimes struggles when watching him being breathless. She tries to help him with some of his activities, but he can become angry at this and refuses to let her help. She feels upset by this. Louise says she feels helpless and doesn't know what to do to make things better.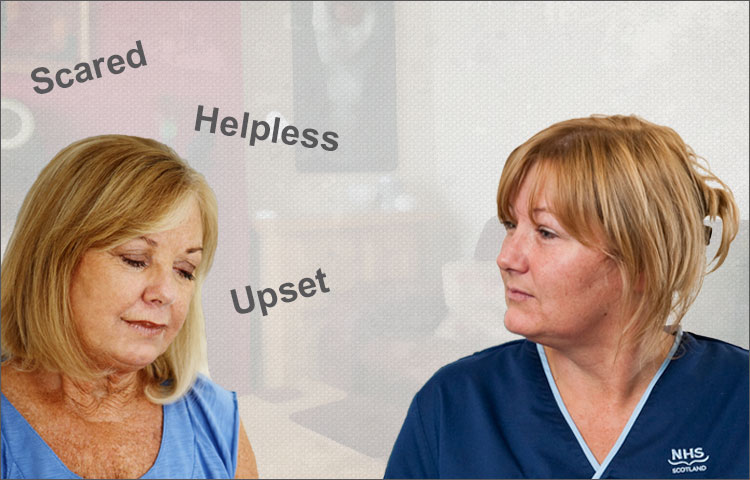 Nurse Anna: © Crown Copyright; Louise: © Monkey Business Images/Shutterstock.com
The respiratory nurse Anna says "As difficult as it is to be breathless, it can be worse to see someone you care for feel this way". They discuss some of the ways that Louise can help, such as, getting him a fan or just sitting quietly with him. Making sure his medication is taken. Encouraging him to gently drop his shoulders and find a position that is comfortable. Anna encourages Louise to go along with Malcolm to some of the Pulmonary Rehabilitation sessions, so that she can learn the breathing recovery techniques with him.
Anna explains that it's normal to feel this way, and that it might help to talk with others who understand. She gives her the contact details for a local carer's group as well as a helpline number.