Bronchodilators - Long-acting Beta-2 Agonists (LABAs)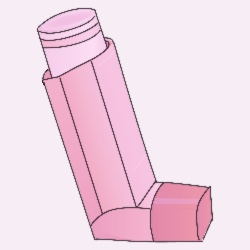 Drug names:
Salmeterol
Formoterol
Vilanterol - once a day
Indacaterol - once a day
Used regularly, they can help to control breathlessness in asthma and COPD by keeping airways open and add to the effectiveness of inhaled steroids in asthma.
Duration of action lasts around 12 hours so twice daily dose is recommended.
Most effective in control of moderate to severe disease.
May be effective in management of symptoms overnight due to their prolonged duration.
They do not address any underlying inflammation. Therefore LABAs should be used with an inhaled corticosteroid in a combination inhaler for treatment of asthma.(using LABA without inhaled corticosteroid can be dangerous for asthmatic patients) LABAs can be given without inhaled corticosteroids for other conditions such as COPD.