What is Pulmonary rehabilitation (PR)?
PR is a programme of exercise and education for people living with chronic lung diseases such as COPD and Interstitial Lung Disease. Programmes may vary slightly in your local area. They can vary from a 6-12 week programme with classes being held twice a week in either a hospital or community venue.
PR plays an important part in the management strategies of patients with chronic lung disease by:
Improving exercise capacity.
Improving quality of life.
Reducing the perception of breathlessness.
Improving psychological wellbeing.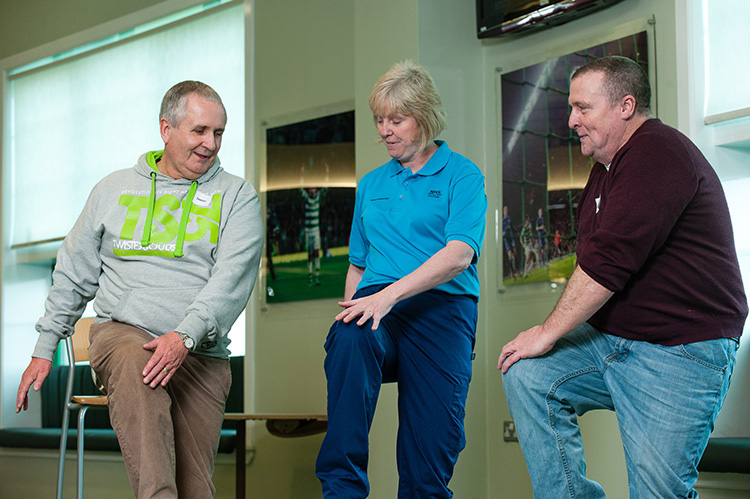 Additional information
Introduction to Pulmonary Rehabilitation (video)